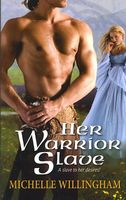 Não há grande coisa a dizer sobre o livro, porque ele não é mesmo grande coisa.
Demasiado óbvio, sem suspence. O livro gira em torno da história de Iseult, que procura o filho e que está noiva de Davin. Bem, acaba por se tornar óbvio que ela não se vai casar com Davin e sinceramente, a busca pelo filho dela não causa qualquer curiosidade, uma vez que a autora se centra tanto na vida amorosa do triangulo amoroso que criou.
Quando ela decide dar um pouco de enfase ao rapto é quando se torna óbvio quem o raptou, uma vez que Iseult e a personagem que raptou o seu filho entram imediatamente em conflito.
Ponto positivo? A autênticidade da escrita. É visivel que a autora se preocupou em usar as palavras e conceitos da altura (Irlanda, tempo dos clãs e afins).
O livro está bem escrito, bastante até, mas perde imenso pela história pouco apelativa e não prende o leitor de forma alguma.
Claro que quem gostar deste tipo de livros e da época em que a história se passa, é óptimo, mas para mim, que ate gosto de um pouco de suspence, o livro não foi grande coisa nesse aspecto.

Sinopse;
A slave to her desires! Kieran O Brannon is no ordinary slave - defiant, daring and dangerous, he is untameable! Iseult MacFergus is drawn to this powerful man with the strength of a warrior and the honour of a king. She trusts him to help find her lost child... Kieran sold himself into slavery to save his brother's life, but Iseult, with the face of an angel, gives him hope that he can again be a free man. Determined to find her child, Kieran may finally have his freedom - although now his heart is tied to Iseult's for ever...